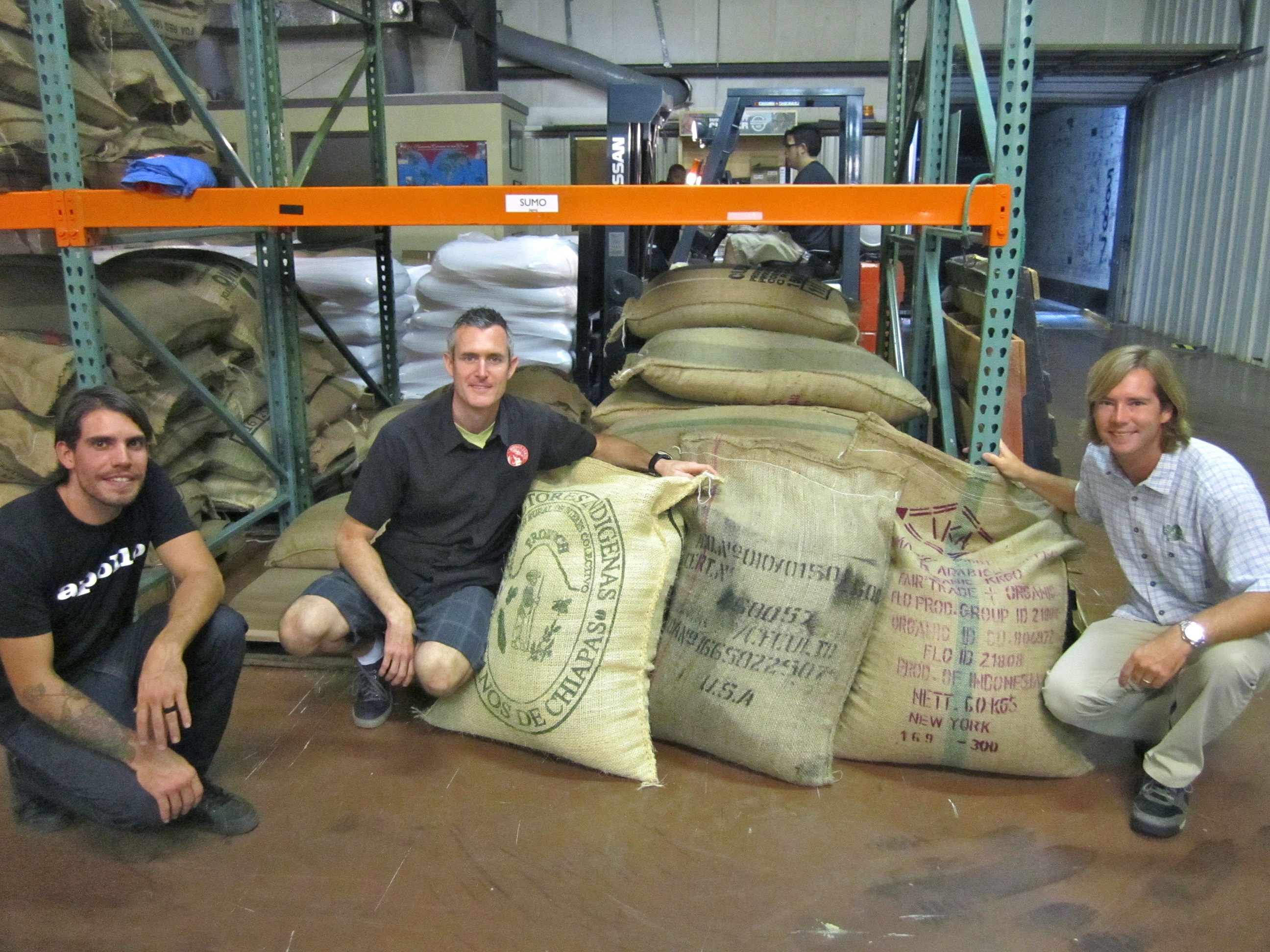 RELEASE PARTIES: RALEIGH & KINSTON

The official Silent Night 2011 release party happens on Thursday, December 1st at the Mother Earth Brewing Tap Room. Not only will we debut 2011 Silent Night, we'll also have 2010 Silent Night on tap so you can enjoy a two year vertical tasting. Of course, a limited number of Silent Night bottles will be for sale- last year we sold out incredibly fast, and we expect that this year's Silent Night will be equally popular. We've heard lots of talk about people giving Silent Night as a cherished holiday gift; pair it with a Mother Earth Brewing snifter glass for a complete package of holiday cheer.
What's so special about this year's Silent Night?
So here's something that's got us extra pumped about 2011 Silent Night: Counter Culture Coffee tweaked their classic 1922 Mocha & Java blend just for us to give Silent Night an even more pronounced note of rich dark chocolate. For added body, richness, and complexity, we also mixed in Counter Culture's sweet, heirloom Jagong coffee from northern Sumatra. Four pounds of savory beans went in each 20bbl batch. They were rough ground and steeped in the whirlpool for an hour. Hmmm, Goodness.
Where Silent Night stands right now: Last week we transferred Silent Night out of the barrels (where it rested for two long months) and moved it into the brite tanks. Capturing this bad boy in its 750ml cork and cage bottle will happen next week. It's a labor of love.
If you missed enjoying our Silent Night, Bourbon Barrel Aged Imperial Stout last year, head into the Tap Room to grab a pint while it lasts. Remember, we have heaters that keep the spacious beer garden toasty, and comfy seating that's inviting you to sit down for a silent night with friends.
More SILENT NIGHT good news:: If you're having trouble waiting until December 1st, then check out the early release party that's going down at Beasley's Chicken + Honey in Raleigh on Wednesday, November 30, 2011 starting at 6pm. Stephen, Josh and I will be on hand to personally present Silent Night to the Triangle region. A gang from Counter Culture Coffee joins us at this ultra admired, unbelievably popular eatery.
We hope you'll join us in bringing in the holiday cheer;  Silent Night style.
Peace, Love and Beer... Trent