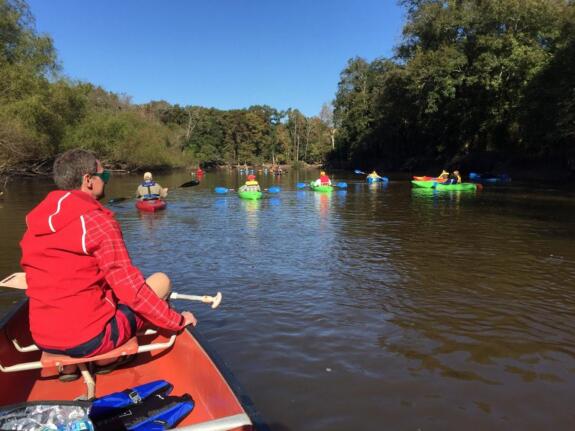 OTHER KINSTON ACTIVITIES
Want to make the most of your visit to Kinston? Check out these other great local leisure activities, restaurants, and nightlife:
Places of Interest
Dining & Nightlife
Sugar Hill Pizza –New York style pizza by the slice along with appetizers, desserts, subs, wings and whole pizzas. 221 N. Herritage St. sugarhill-pizzeria.com
The Laughing Owl –Wide selection of delicious Asian cuisine. 108 W. North St., Suite A www.laughingowlnc.com
Jay's 108 – sushi and burgers. 108 W. North St., Suite B jaysgroup.net/home/jays-108
Queen Street Deli – Serving up delicious sandwiches, soups, cookies and cakes. Open Mon-Fri. 117 S. Queen St. www.queenstreetdeli.com
Chef & The Farmer – Contemporary American restaurant specializing in ingredients sourced from local farmers. Featured on the PBS series A Chef's Life. Open Tues-Sat, 5:30pm-10:00pm. 120 W. Gordon St. www.chefandthefarmer.com
The Office – A local live music venue featuring craft beer and fine spirits. Open Thurs-Sat. 220 N. Herritage St.