Look who rolled into K-town...
From bountiful non-profit work, to classic corporate queen, Audra Marotta has been there and done that. As a natural go-getter and the offspring of two ultra-driven immigrant parents it's no surprise Audra thrives on challenge and a job well done. One thing's for sure, no moss grows on this rolling stone.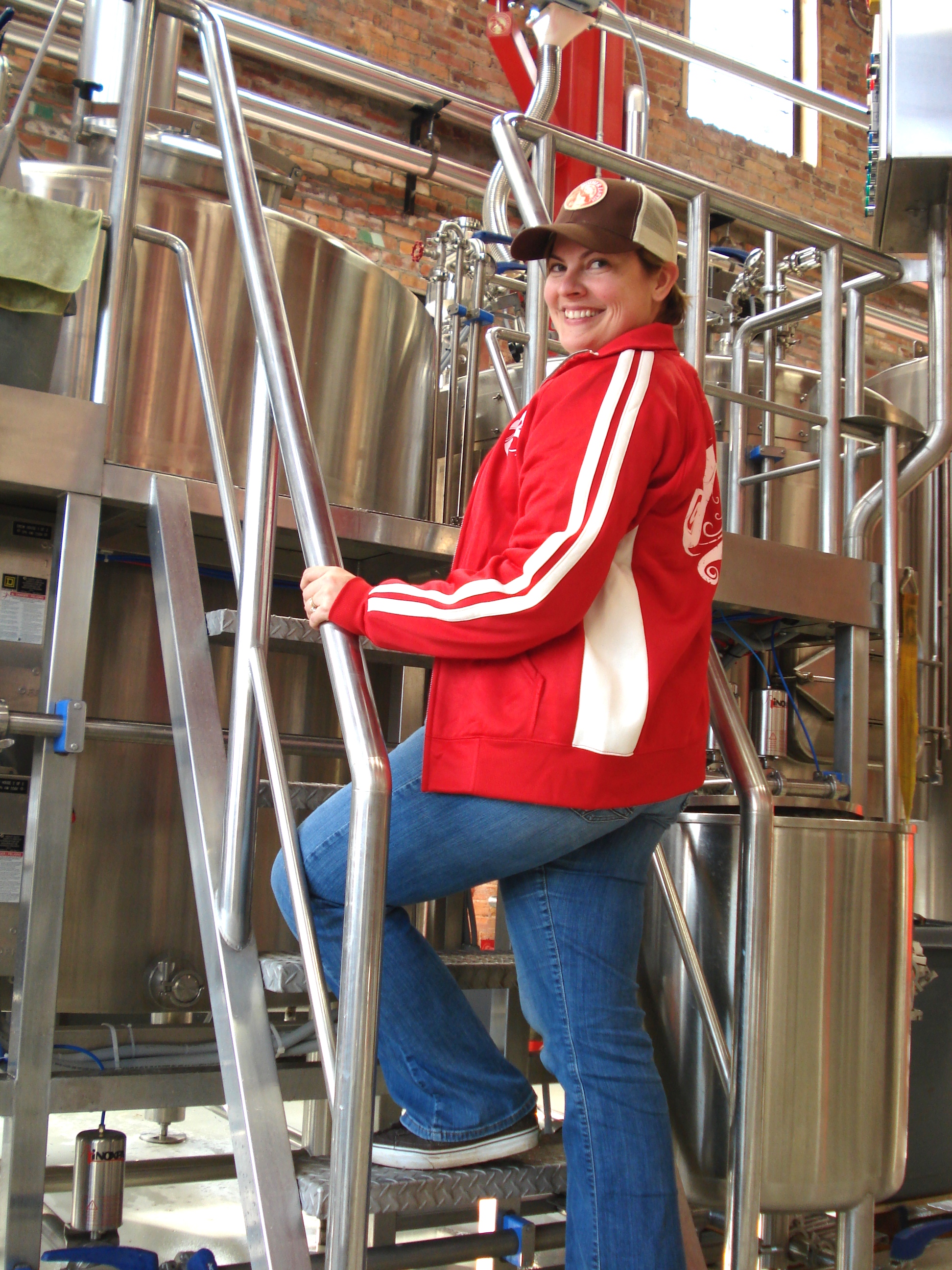 Her latest undertaking? Chief Financial Officer (CFO) of Mother Earth Brewing. It all started way back when during a stint as a highly valued professional in a traditional corporate setting. Audra quickly grasped that "traditional" just doesn't jive with her. Always seeking a challenge, and the love of all things good, Audra switched gears and funneled her invincible drive into the world of craft beer. She's been immersed ever since. From experimenting with beer styles to controller at Dogfish Head Brewery, she's attacked the craft beer world like it's her job. And, in fact, it is her job.
Curious what propels this ball of energy? Audra says she hopes to "use her talent to help small businesses and organizations who focus on society and local culture while balancing people, planet and profit." There's no wonder Mother Earth Brewing immediately felt like home. Audra says "from the moment I first met with the team at Mother Earth, I felt we were a good fit… I'm in love with their product, their mindset and their approach."
-And she's not all talk; this girl can brew. As avid homebrewers, she and husband Michael enjoy experimenting with a variety of styles. She explains that her favorite is a Double IPA "because I love the excitement of tweaking the hop profile." Up next on her 'gotta brew' list is an Imperial Stout. It seems like everything Audra does is big.
So what's she got up her sleeve for Mother Earth Brewing? "I want to help build Mother Earth's financial and operational infrastructure to allow them to grow to their potential, and do so sustainably" says the numbers guru. Lofty goals of course, and we wouldn't expect anything less.

Peace, Love, and Beer………Trent