Tis the Season for Silent Night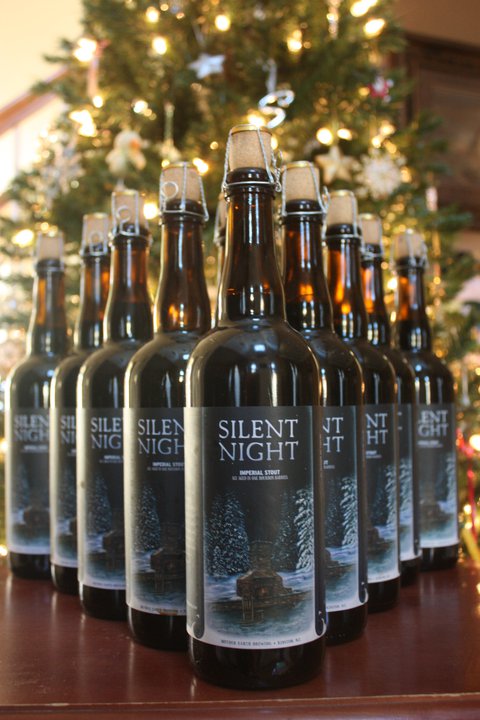 The official Silent Night 2011 release party will take place on Saturday, December 1st at the Mother Earth Brewing Tap Room. Not only will we debut 2012 Silent Night, we'll also have 2010 and 2011 Silent Night on tap so you can enjoy a three year vertical tasting. Of course, a limited number of Silent Night bottles will be for sale- last year we sold out incredibly fast, and we expect that this year's Silent Night will be equally popular. We've heard lots of talk about people giving Silent Night as a cherished holiday gift; pair it with a Mother Earth Brewing snifter glass or ornament for a complete package of holiday cheer.
What's so special about this year's Silent Night?
So here's something that's got us extra pumped about 2011 Silent Night: Counter Culture Coffee tweaked their classic 1922 Mocha & Java blend just for us to give Silent Night an even more pronounced note of rich dark chocolate. For added body, richness, and complexity, we also mixed in Counter Culture's sweet, heirloom Jagong coffee from northern Sumatra. Four pounds of savory beans went in each 40bbl batch. They were rough ground and steeped in the whirlpool for an hour. Hmmm, Savor the Goodness!!!!
Details below of the Silent Night Release: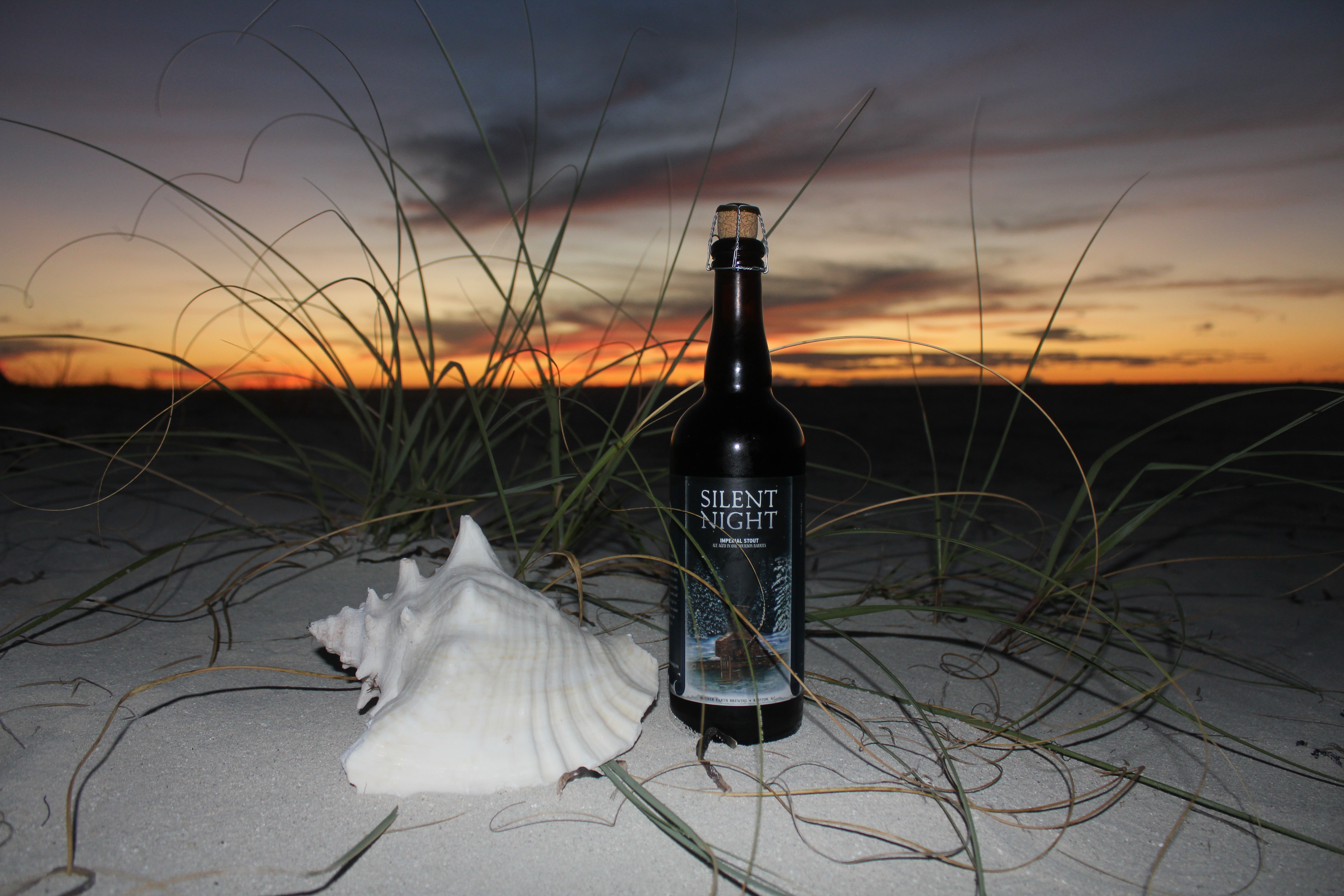 Saturday, December 1
Official SILENT NIGHT Release Party featuring MANDOLIN ORANGE
The party gets started here at the brewery at 1pm on Saturday, December 1st! We'll have 750ml bottles of 2012 Silent Night available for purchase for the first time, as well as having Silent Night on tap for the first time. We'll also have both 2011 and 2010 Silent Night on tap as well, so you can try a three year vertical tasting of all the Silent Night we've produced!

LIVE MUSIC

Also, starting at 7pm, we're happy to bring the amazing music of Mandolin Orange to the Tap Room! Formed in Chapel Hill in 2009, the duo of Andrew Marlin and Emily Frantz has toured all over the world playing their own style of folk rock, bluegrass and indie rock. They've received critical acclaim having toured with Rosanne Cash, Chatham County Line, and the Steep Canyon Rangers, among others. You'll want to come for the beer and stay for the amazing music of Mandolin Orange!  Check out their website!  http://www.mandolinorange.com/
COFFEE

Coffee is a prominent flavor in Silent Night! So, to celebrate on release day, Matt Souza of Counter Culture will be hanging out in the Tap Room with a commercial espresso machine, making lattes, Americanos, and other awesome coffee drinks using the Silent Night blend!
BOOK SIGNINGS
Our good friend Johanna Kramer will be at the opening to sign her book, Food Lover's Guide to Raleigh, Durham and Chapel Hill. The ultimate guide to Raleigh, Durham and Chapel Hill's food scene provides the inside scoop on the best places to find, enjoy, and celebrate local culinary offerings. Engagingly written by Johanna Kramer, a local foodie, this Food Lovers' Guide is a one-stop compendium for residents and visitors alike to find producers and purveyors of tasty local specialties, as well as a rich array of other, indispensable food-related information including: Food festivals and culinary events, Farmers' markets, Keeping up with food news, Food Trucks, Specialty food shops, One-of-a-kind restaurants and landmark eateries, Recipes using local ingredients and traditions, and the best breweries and brewpubs.
This guide has all the best in the way of food that Raleigh, Durham and Chapel Hill has to offer. There are numerous recipes from top local chefs, as well as interesting notes on foods unique to North Carolina. Consumer interest in all things local is at a high point. Food Lovers' Guide to Raleigh, Durham and Chapel Hill is the ultimate resource for food lovers to use and savor.
Johanna Kramer is a North Carolina-based freelance writer who specializes in writing about food and food-related events through her popular blog, Durhamfoodie. She writes for magazines such as SavorNC and Edible Piedmont. She also hosts special events and develops business opportunities for Edible Piedmont, a member of the Edible Communities Publications, the recipient of the 2011 James Beard Award for Publication of the Year. Johanna's Durham Foodie blog features local food events, cookbook reviews, artisanal product reviews, and on-the-spot reporting through her Twitter feed. Her foodie tweet-up's is a "meet-up" of food lovers sponsored by local eateries—sell out in minutes of being posted online. For two years now Johanna has been invited to put her taste buds to work as a judge at the Good Food Awards in San Francisco. She is also very committed to the farm-to-fork movement, working closely with the Carolina Farm Stewardship Association (CFSA) promoting its annual farm tours through social media and public relations, most recently instructing farmers on how to use social media to promote their individual products thanks to a grant from the Golden Leaf Foundation. You can reach Johanna on Twitter @durhamfoodie or Facebook at Durhamfoodie.
To add to the festivities, we're also excited to welcome our good friend Anne Fitten Glenn to the party as well!  Anne Fitten has been blogging as Edgy Mama (will trade kids for beer) since early 2005. She writes a weekly humorous parenting column of the same name for Asheville's newsweekly Mountain Xpress. She also writes a biweekly column on craft beer for Mountain Xpress and has a second blog called Brewgasm (intense shudder of delight imparted by the taste of a great craft beer). She works as a freelance writer and photographer a variety of other print and on-line outlets when she's not kid-wrangling or drinking beer.  Anne Fitten will be hanging out discussing and signing copies of her brand new book "Asheville Beer: An Intoxicating History of Mountain Brewing" during the afternoon!  Check back for updates on times!
MORE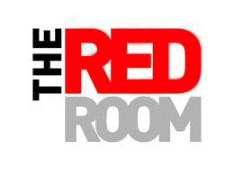 And if that was not exciting enough, The Red Room located at 220 N Herritage Street will open its doors at 8PM for The Ray and Bobby band. Local musicians Ray and Bobby will entertain the crowd with their mix of music.
As always the Mother Crew wishes you Peace, Love, and Beer and Happy Holidays!!!!