Mother Earth River Paddle 2020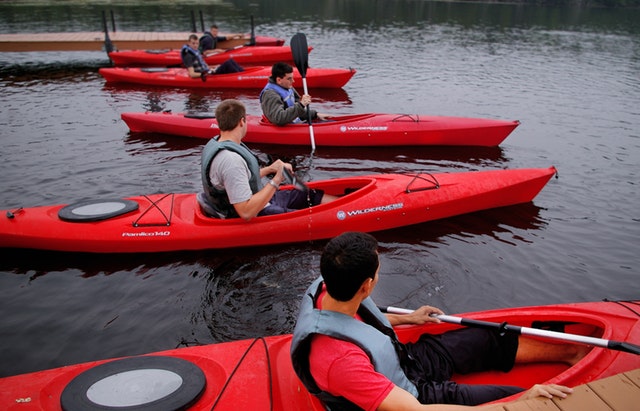 We're excited to once again host our 7th Annual Mother Earth River Paddle in celebration of Earth Day on Saturday, April 18th, 2020! This beloved event has become a staple of our spring activities and is always a good time! The paddle is a scenic 4.5 mile stretch through Kinston on the Neuse River. The paddle is all down river, making it so everyone moves at a leisurely pace and you don't have to fight the current. The trip is guided each year by Mother Earth Brewing co-founders Stephen Hill and Trent Mooring, who always enjoy pointing out the many sights along the river. This year, we are offering two trips: one departing at 10am and one at 2pm. Both tours will end in the Mother Earth Brewing Tap Room where you can enjoy a cold Mother Earth brew!

The cost of the trip is $45, which includes your guided river tour, shuttle service from Mother Earth Brewing to the launch point and from the landing back to Mother Earth Brewing, and beers to enjoy on the river. If you purchase an "Admission and Kayak Rental" ticket, we also include all of your paddle gear (kayak/canoe, paddles, life preserver).

PLEASE NOTE: there are two types of tickets

1) Admission & Kayak Rental: includes your gear

2) Admission & BYO Eqipment: does not include any gear 

100% of profits from this event goes to support The smART Kinston Foundation, a public non-profit dedicated to growing Kinston's creative and artistic economy and growing Kinston's budding cultural arts district.

This annual event has proven extremely popular, and tickets will sell out in advance! You must be 21+ to participate. We look forward to seeing you in April!

Tickets can be purchased here!