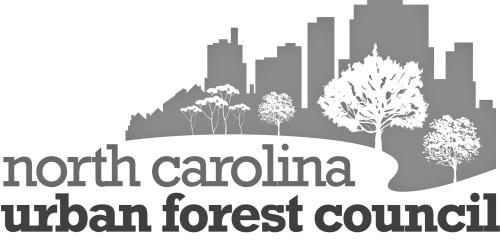 Join us for our "Plant the Parks" event in collaboration with the North Carolina Urban Forest Council on March 21 in Raleigh, NC!
In an effort to live out our mission, we are partnering with organizations across the state and actively engaging in service projects. This spring, we have teamed up with the North Carolina Urban Forest Council to put on an urban tree planting event in Raleigh. Starting at 9:00 am, we will be beautifying the city by planting trees in two separate locations: Pullen Park and Walnut Creek Wetland Center. Afterwards, Vita Vite Downtown will tap our exclusive "Giving Tree IPA" brewed in honor of this event. 100% of profits will go towards the Legacy Tree Fund, which provides financial assistance to communities across North Carolina for urban tree planting projects. 
 To pull this off, we need your help! Volunteer to plant trees with us in the morning and you will receive a free Plant the Parks commemorative t-shirt. You can sign up here. The event is limited to 100 volunteers, so sign up early! Information about volunteer event logistics will be sent to those who register to volunteer. You must register by March 11 to receive your free t-shirt! 
Even if you aren't able to join us for planting trees in the morning, Vita Vite will be pouring the Giving Tree IPA starting at 1:00 pm, along with the rest of our flagship brews! The Pit Authentic BBQ will be providing a BBQ slider bar for attendees to grab a bite to eat. Additionally, representatives from the North Carolina Urban Forest Council will be present at the event and happy to share information about ways you can plant your legacy and become a supporter of their organization. Those who donate will receive a commemorative Giving Tree IPA pint glass!

Vita Vite is located at 313 W Hargett St, Raleigh, NC 27601, and we encourage carpooling because parking downtown is VERY limited. The closest deck is the Dillon deck with an entrance at 253 Harrington St., or the McLaurin parking deck can be accessed from McDowell St. between Hargett St. and Morgan St. 
What to expect:
Arrive a few minutes before 9:00 am and check-in with our onsite representatives. You will receive your FREE Plant the Parks commemorative t-shirt and will be paired with a tree planting professional that is trained to ensure the correct location and placement so that our trees will grow and flourish for years to come. You will proceed to your tree planting site; all tools and necessary equipment will be provided. This will take approximately 3 hours from start to finish. 
We can't wait to see y'all there!