Run Club, Brew Bus, Old Neighborhood & More!
Get ready for the Fall!  You know what comes in the Fall??? Yes, we do start getting good waves with offshore winds and it is the start of football, but, what is just as good and fun as that?? ALL the things we have getting cranked up here at Mother Earth Brewing.
In addition to opening the Tap Room on Tuesdays, We are excited to be starting the Mother Earth Run Club.  The run club will be meeting every Tuesday at 5:30 starting on September 3rd.  We will have runs for all skill levels and will include a 1 mile, 3 mile, and 5 mile run.  After everyone has finished their run, we will congregate in the Tap Room for some fellowship and discounted beers!  We also just got some super cool Mother Earth branded running socks from Swiftwick that will be a great addition to your running wardrobe.  So come see us Tuesday after your Labor Day weekend!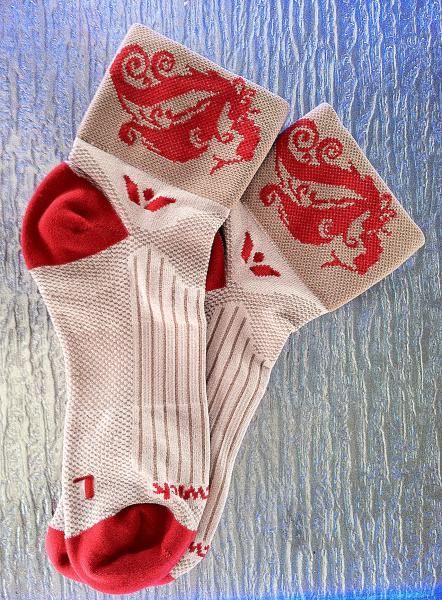 Also, In the recent days you may have seen a big white bio diesel bus driving around Eastern Carolina with Mother Earth logos on it.  So what is up with that?? Well, we are here to tell you that we will be running bus service from Greenville TO Kinston starting very soon.  We are doing some practice runs right now to nail down the exact running times and working as I type this to finalize the bus schedule and get the Brew Bus running. We will be running the Brew Bus on Friday nights and all day Saturday and will have the schedule available very soon.  We are very excited to have the opportunity to bring people to Kinston and show them all the awesome things we have to offer.  Stay tuned for me info on the bus…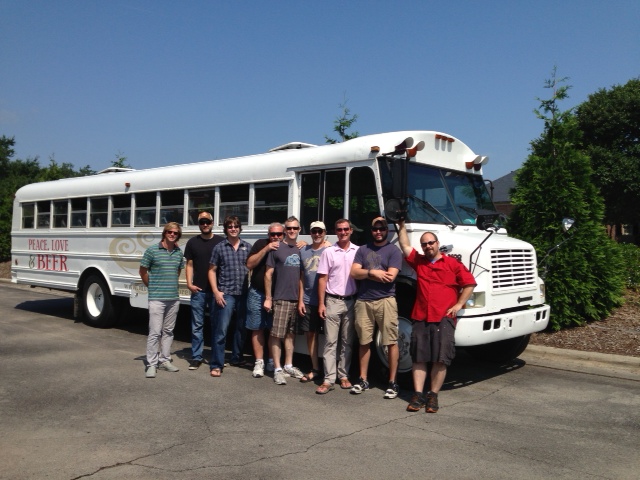 We are also bottling Old Neighborhood today and it is sure to make your Labor Day weekend enjoyable.  For those of you who don't know the story of Old Neighborhood, I will give you a quick rundown.  As most people know, we at Mother Earth are really into sustainability and downtown revitalization.  So, we have a neighborhood just behind the brewery that showcases homes with some of the most elegant craftsmanship in Lenoir County.  But like a lot of Old Neighborhoods, it has become run down.  So we took on the project of revitalizing the neighborhood and bringing back that original character of the neighborhood while turning it in to an Arts District where artist can live, work, and show off their wares.  We have revitalized a total of 8 houses with the hopes of revitalizing more that 60 total. The Old Neighborhood label was inspired by what we want the final project to look like and Old Neighborhood happens to be and insanely tight Widespread Panic Song. :) And, like all Mother Earth labels, the painting was done by our good friend Dinah Sylivant just down the road in Snow Hill.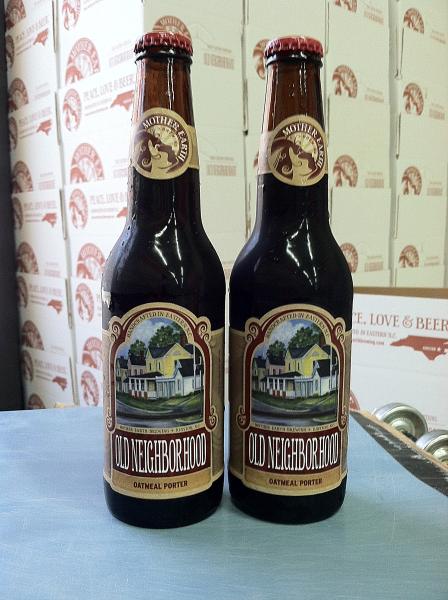 Now you know what we have coming down the pipeline in the Fall and were just getting warmed up.  We are really excited to have all these new things going on at the brewery and we hope everyone has a good start to the new season!! If you are traveling through Kinston this Labor Day or this Fall come on over for a visit, or we could just "kick it around the Old Neighborhood."
Yea Boy………Trent