What does it take to build a brewery? Two guys, a lot of stainless steal, and a heck of a lot of sweat in the Carolina heat. This week Robert Soltys (owner) and Alan Sheppard of Premier Stainless (builders of our brewery) landed at Mother Earth Brewing and pulled some sobering late-night shifts. Even the local PD stopped in at 2am to check out the evolution of this cool old building... quickly blooming into a killer brewery. Here is a shot of the "cat walk" being pinched through the garage door, and two of the cat walk set in its final resting place. We were pleasantly amazed at the cool copper colored water jet cut Mother Earth Brewing logo on the two control panels- if you look closely in the pics you can see them. Nice work Sheppard.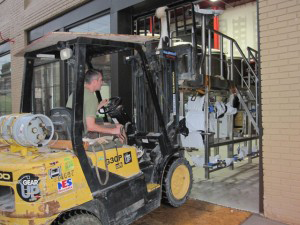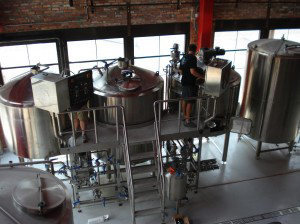 Cat Walk from second floor offices- looking at brewhouse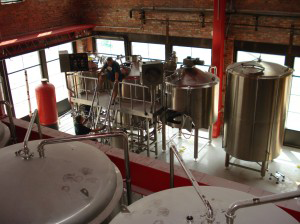 Brew-house from 2nd floor- chk out the exposed old brick
Here is a prototype of our tap handle... ready to quickly take control of a bar near you.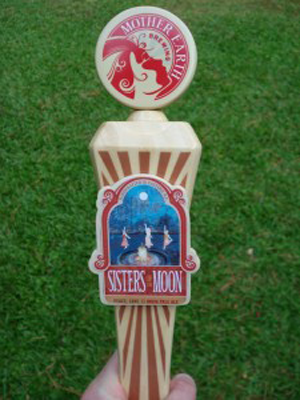 Tap Handle, ready to work
We are again proud (and relieved) to receive government approval for yet another label- here we offer you an insiders look at Weeping Willow Wit.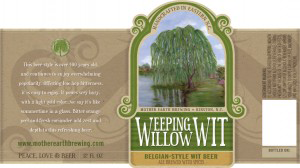 Weeping Willow Wit Label